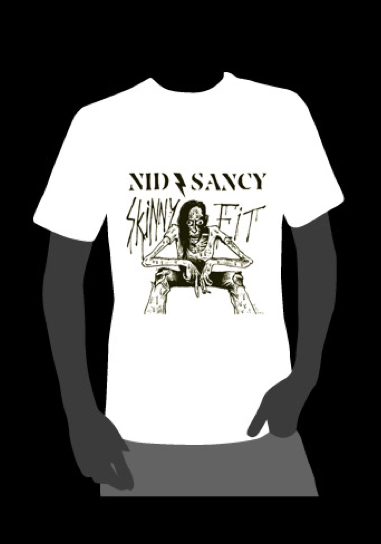 NIDϟSANCY - SKINNY FIT 'RANDY' SHIRT (SOLD OUT)
Description
Nid & Sancy - NIDϟSANCY - SKINNY FIT 'RANDY' SHIRT (SOLD OUT)
The one you actually need two of. One to wear and one to treasure as a collectors item.





The original 'R.A.N.D.Y.' - ϟKINNY FIT shirt.

As Seen On Radio Soulwax ' Under The Covers Vol 3'.

Artwork by Sling aka the beast that rolled the drums with Soulwax and spins the records as One Man Party.

This T-Shirt is a high quality waterbased paint printed on organic sustainable material. Continental clothing/ Earth positive and Fair Wear Foundation certified.