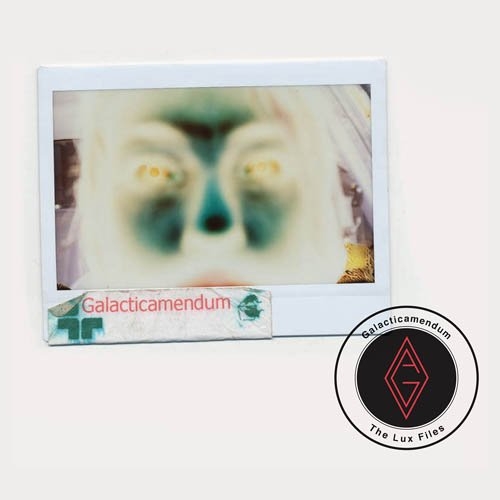 THE LUX FILES
| Format | Price | Buy |
| --- | --- | --- |
| Galacticamendum - THE LUX FILES | £8.00 | |
Sorry, THE LUX FILES is out of stock.
Description
Galacticamendum - THE LUX FILES
The birth of electropunk, packed in timecapsule. After being stored away for 15 years, the mythical Lux Files, as played on Krapuul De Lux (Stubru) with Lux janssen are now available on CD. No vinyl or digital available for the moment. No promo copies were sent out to reviewers. This first run of The Lux Files will not be reprinted.

The original 'Lux Files' were transferred from cd and remastered without touching the original spirit of the music. The cd is a double fold, containing no plastic.

This edition comes with 2 booklets containing prints of all the original artwork that was sent to Lux back in 1999/2000.

All in all, this cd is a true 'piece du resistance' that should be in th collection of every electropunk/breakcore/early D&B collector.